Class Curriculum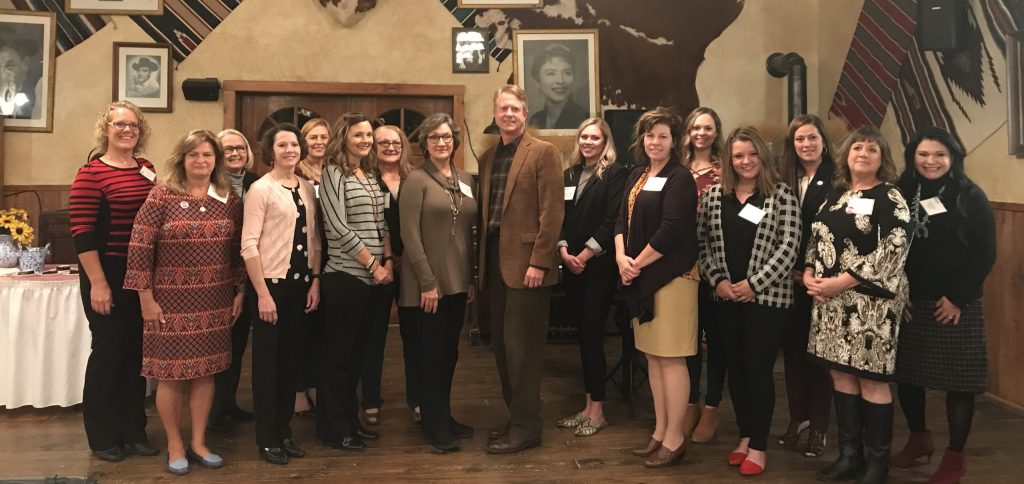 The Dwight D. Eisenhower Excellence in Public Service Series sponsors one class of outstanding Republican women from across Kansas each year. Our program is comprised of a series of events held once a month (typically on Saturdays) at various locations across Kansas from November through June.
Participants travel to key locations across our state to learn about Kansas history and politics at the grassroots level. Class members are given the opportunity to meet Republican leaders and government officials from across the state and in Washington D.C.
Our curriculum includes the following:
Orientation – During Orientation class members spend time getting to know each other while they learn about the history of the Series and about President Eisenhower. The Series' manual is reviewed, and class members are reminded of expectations.
First District (Western Kansas) – This session includes agriculture, immigration, and water issues.
Second District (South East Kansas) – This session covers oil, gas and energy, agriculture, and health care delivery.
Second District – This session is held in Topeka and the topic discussed is State Government. The current issues in Topeka discussed, including the budget, the role of media in politics, and how to engage in discussions with others civilly.
Third District – The Series goes to Kansas City for this Session. During this Session, the class will learn about campaigning, technology; health care policy and economic drivers.
Fourth District – This Session is held in Wichita and it covers aviation, military, using social media and concise presentations.
Federal Government – The last Session of the Series is our signature trip to Washington, D.C. During this trip, our class meets with the Kansas Congressional delegation. Included in our visit to Washington, D.C. is a tour of the Capitol and the White House, as well as a tour of Washington, D.C.'s many monuments.  For the first time in 2021, it includes the recently dedicated memorial to President Dwight D. Eisenhower.
Each session includes activities to help class members get to know each other, such as interactive "games" and social activities. Each class member is encouraged to share their experiences and knowledge and what they have learned. Different competencies and issues are added to the curriculum annually depending on current issues at that time.